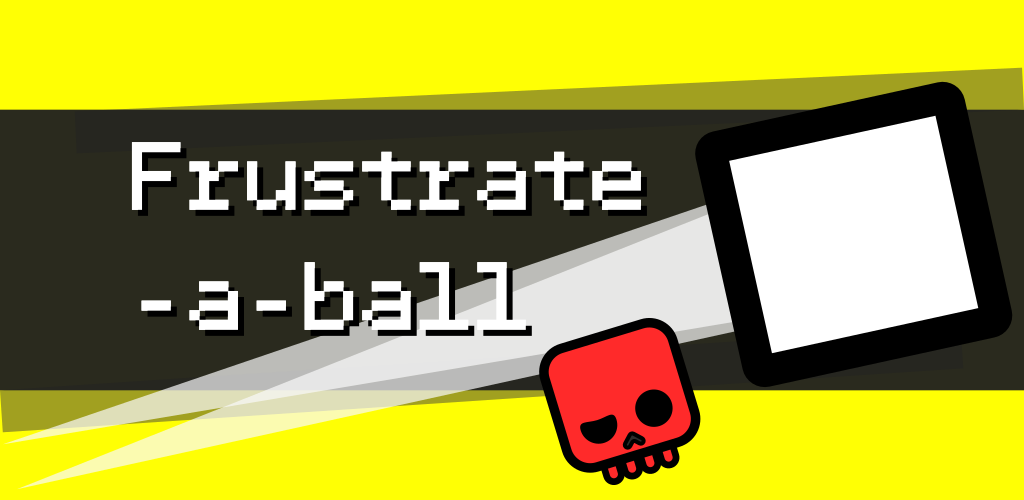 Frustrate-a-ball
A downloadable game for Windows
Bored of all the Brick Breaker, Arkanoid and Breakout clones - BORING!

You need "Frustrate-a-ball" !
Its like PONG on drugs. Its like a Brick Breaker game but theres no bricks and its actually fun to play. If Arkanoid was re-made today the developers would look to Frustrate-a-ball for inspiration. It really is that good!
Its got frantic one-touch gameplay, cool effects, upgrades, power-ups and you will die a lot. When we say a lot we mean A LOT! You'll be hearing the catchphrase "YOU IS DEAD" in your sleep.
So how do you play this amazing Paddle and Ball game? It really is very simple:
- Press ANY key and the paddle changes direction.
- Hit the top of the screen 5 times and you receive an upgrade.
- Hit 3 skulls and a Power-Up will drop. Get the GUNS! GUNS are cool! oh, so is the BOM. Get the BOM - BOOM!
There's lots more to it but you'll have to work it all out for yourself.
Note - You will DIE a lot!
Note 2 - Tea breaks are cool!
Note 3 - Don't forget to blink!
Now go and do something amazing like beating the local high score in the game. HA! Like thats ever going to happen - YOU IS DEAD!
Purchase
In order to download this game you must purchase it at or above the minimum price of $1.99 USD. You will get access to the following files:
Frustrate-a-ball_Win.zip
11 MB